How to tell the difference between a 489 Regular Head vs a 489'S' Head
How to tell the difference between a 489 Regular Head vs a 489'S' Head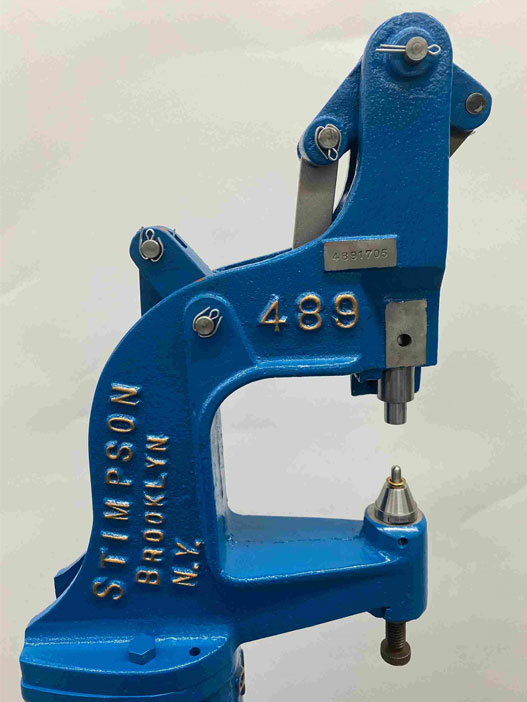 The Stimpson 489 Eyelet Machine was produced in two basic head configurations, a Regular frame and an "S" frame as illustrated.  The difference is the type of bottom arm that machine is equipped with.  The 489 Regular has a bottom arm of cast iron similar to the rest of the head & base.  The 489 "S" version has a round steel arm.  The tooling or dies for these machines are NOT interchangable.  The bottom die is a different diameter and the top die & spindle are different lengths.
When ordering tooling for your 489 machine, it is important to know what basic configuration your machine is.   This same configuration also applies to the Stimpson 469 deep throat machines.
Call us if you need help identifying your machines 800-393-5381.