J-298 Auto Feed Electric Oval Eyelet Setting Machine
J-298 Auto Feed Electric Oval Eyelet Setting Machine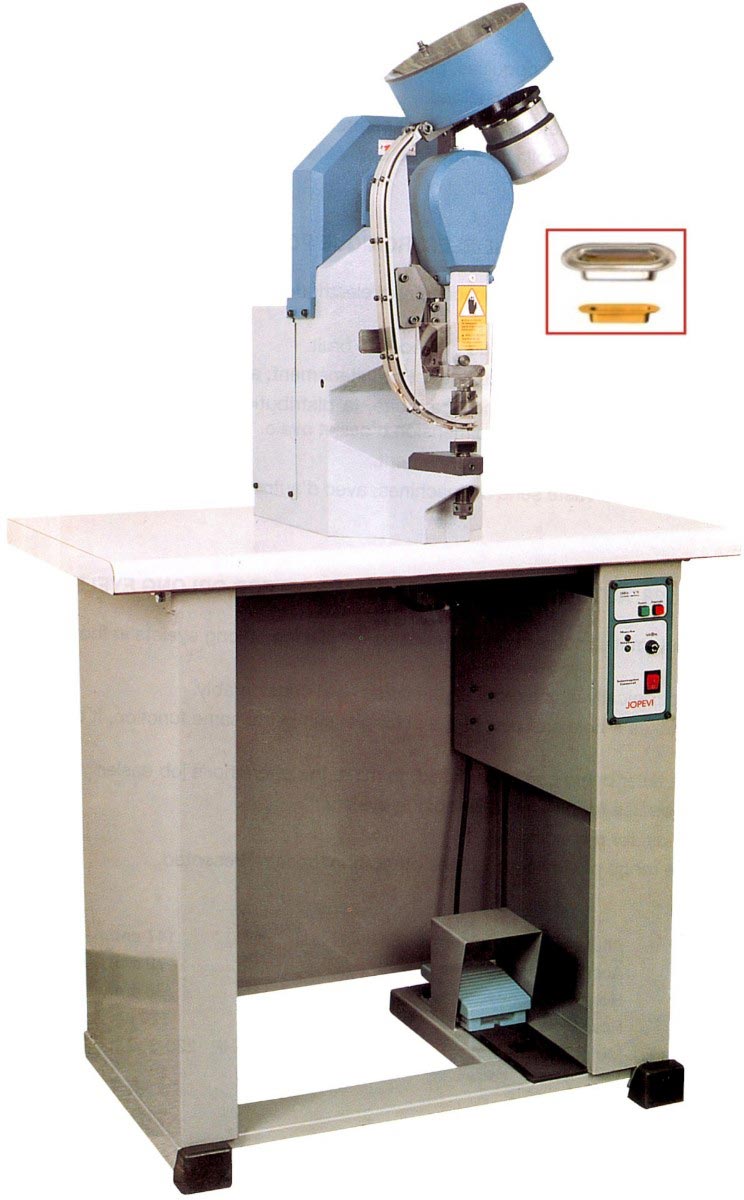 The J-298 oval eyelet setting machine punches a clean hole and auto feeds and sets an oval eyelet or grommet in one motion. This is one of the only machines on the market that can feed an oval eyelet or oval grommet. The cutting and setting process does not wrinkle the material and makes a perfect setting every time. The J-298 will punch a hole and set an oval eyelet in all types of materials including leather, plastics, textiles and canvas in one stroke. Like all auto feed eyelet or grommet machines, the J-298 is set up to run one diameter oval only.
Size Capacity:
Can be set up for most popular size ovals up to 1 inch
Advantages:
The J-298 will punch and set oval eyelets in most materials that other machines cannot.
The J-298 is cost effective, easy to operate and highly efficient.
Maintenance:
Lubrication with 30wt motor oil before use is recommended
Optional Equipment:
Machine casters for mobility
Work plate with back and side gauges
Laser locating light
LED table work light
Specifications:
Dimensions: 28 inches deep, 36 inches wide, 58 inches high
Weight: 270 pounds
Electrical requirement: 110 Volt AC single phase – standard wall outlet
Pneumatic requirement: None
Motor Size: 1 HP