Siska Rapid Eyelet Machine - Shoe
Siska Rapid Eyelet Machine – Shoe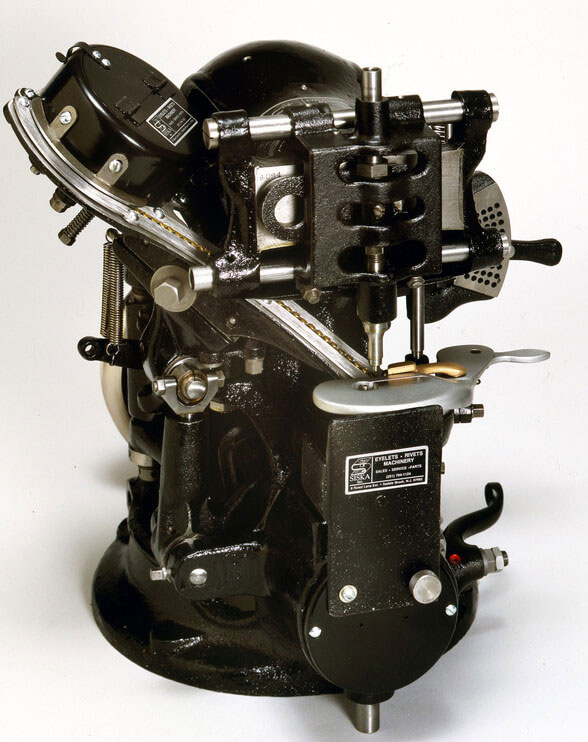 1/8th to 1/4 inch Eyelets
This fully automatic machine punches, spaces, feeds & sets up to 300 eyelets per minute.  It is the fastest sequential eyelet machine available in any market.  A shoe version of this machine is still available to the Footwear Industry.
This machine can be used alone as a hole puncher for round or oblong holes, and can be mounted to a table as shown in the pictures.   Eyelet size can be easily changed thru changeover kits at an additional cost.
Spacing between eyelets is fully adjustable from 5/8″ to 1.125″ between hole centers.  New, used & rebuilt models are available. Call our sales department for more information or a quote 800-393-5381
All parts are in stock.
Height: 18″
Weight: 110 lbs
Throat depth 2 1/2 "