J-99 Electric Rivet Machine
J-99 Electric Rivet Machine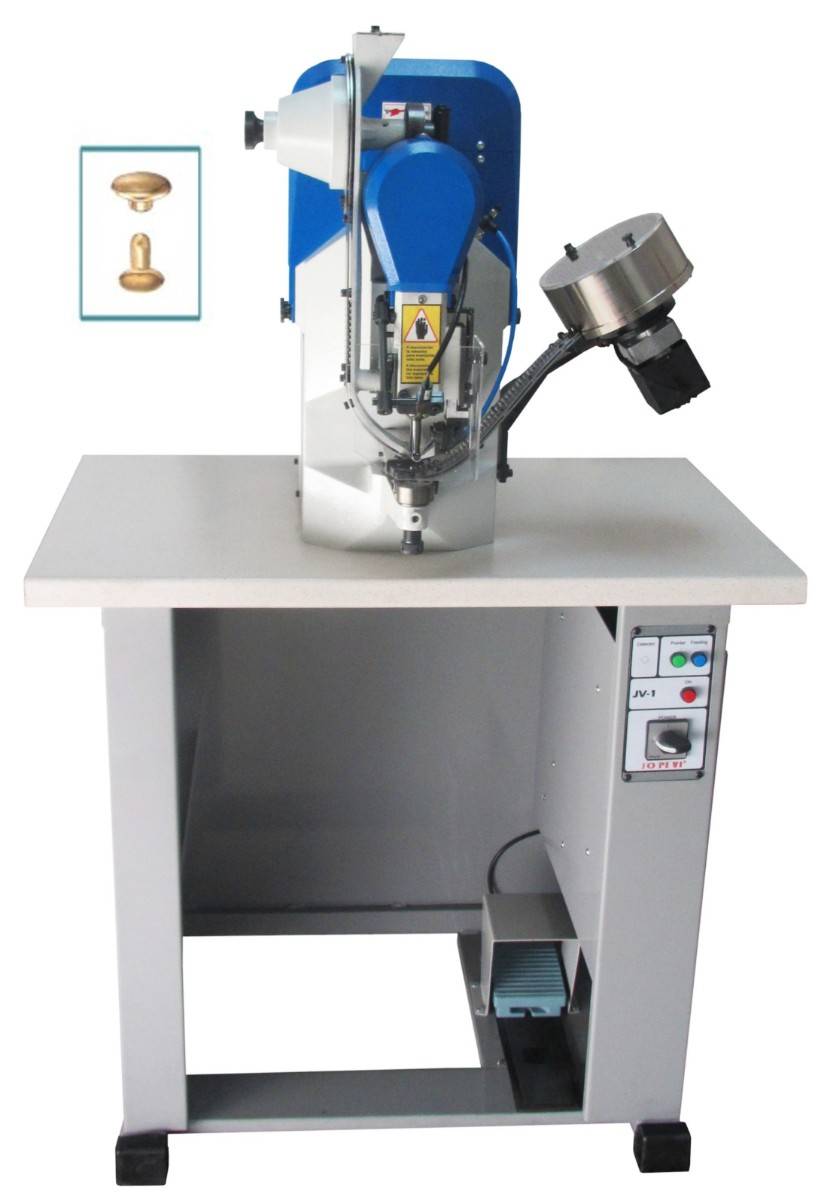 J-99 Electric Powered Dual Feed 2 Part Speedy Rivet Setting Machine
The J-99 is an electric powered dual feed speedy rivet machine that feeds both parts of the speedy rivet into pre-punched leather, cloth, plastics, nylon webbing and most other materials.  The speedy rivet is also called a quick rivet or compression rivet and consists of two parts, the stem and the cap. This machine will auto feed both parts and set them in your pre-punched material.  Like all auto feed machines, the J-99 is set up to run one size speedy rivet only.
Size Capacity:   The J-99 can be set up to run most popular size speedy rivets from 1/8 inch to
9/64 inch
Advantages:      Cost effective, easy to operate and very efficient
Dual feed increases your production and makes a perfect setting
Stem and cap detector insure that the machine cycles only if both parts are
present
Maintenance:     Lubrication with 30wt motor oil before use is recommended
Optional
Equipment:        Casters for work stand mobility
Specifications:    Dimensions:  28 inches deep, 35 inches wide, 55 inches highWeight:  296 poundsElectrical requirement:   110 Volt A/C single phase – standard wall outletPneumatic requirement:   None

Motor Size:  1 H.P.